By taking regular care of your Treadmill you can help to increase the lifespan of the machine and prevent unneccesary downtime.
Once per week use a damp cloth to clean the side rails and any part of the walking surface or deck that is visible. Dirt and dust are the enemies of your treadmills deck and walking belt.
Once per month run the treadmill without anyone on it. Check to make sure the running belt is centered. If the belt is not centered, it should be adjusted. (Refer to your owners manual for belt alignment / adjustment instructions)
Once per month run the treadmill to full speed for a few minutes to clean out any dirt or debris that has accumulated. Once per month check under the walking belt and on the tread board (deck) to ensure that an adequate amount of lubrication is present.
Dry Decks are a very common problem which could lead to damage to your Motor and/or Control board, we have developed our own lubricant which is reccomended by many manufacturers including Reebok, BH-Fitness, Roger Black to name a few, Our Decklube is available from Decklube.co.uk (Refer to your owners manual if you are not sure what type of lubricant your treadmill uses).
Every 6 months remove the motor hood and vacuum the motor area. Dirt and dust can settle on the motor's and electronic components and cause a short. Please make sure that your machine is disconnected from the mains whilst carrying out this procedure.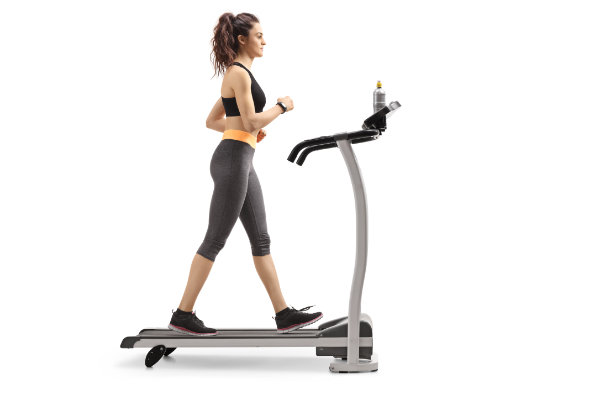 Shop Online
Purchase fitness equipment and maintenance products online today.
Bowflex Fitness Equipment Parts
A wide selection of parts for Bowflex Machines
Fitness Equipment
A range of Refurbished Fitness Equipment
Fitness Equipment Parts
A wide selection of parts for all manufacturers
Maintenance
Accessories and products to help maintain your fitness equipment and keep it in prime condition!
Nautilus Fitness Equipment Parts
A wide selection of parts for Nautilus Machines
Schwinn Fitness Equipment Parts
A wide selection of parts for Schwinn Machines